Training Info
Join us on any day of the week!
Our club has a training idea for every day of the week, usually for the morning and the evening. Some of the training is even virtual.
We communicate all the training through on the WhatsApp group during the week. As soon as you join the club, we add you to the social chatter group where club members share their personal training during the week, for those with more flexible working hours. We also add you to the training group. If you're not sure about joining yet, join us on a Tuesday or a Thursday at 17h30, at 29a Coral Road parking for a run and chat to us!
This is what a basic structure of training will look like, based on a 10 week training leading up to a triathlon event:
Monday: AM Rest; PM Swim
Tuesday: AM Cycle; PM Run (Track Speed work)
Wednesday: AM Swim; PM Cycle
Thursday: AM Cycle; PM Run (hill work)
Friday: Rest day
Over the weekend we mix it up. The training will be based on the weather.
We have a combination of open water swimming (weather permitting) as well as pool swimming. For open water swimming we start at Ons Huisie swimming to the sand bank and if the ocean permits all the way to "Bird-poop Island" and back. Pool swimming can be done at Ou Skip (please note that you will need a season ticket to access the pool), or a gym of your choice. We have members swimming at Virgin Active as well as Planet Fitness.
Weekend cycles usually start at the bus stop across from Seaside Village. Cycling over the weekend can either be loops around Duynefontein (5 fast and 5 slow) or a steady cycle to Philadelphia and back via Melkbos and N7.
Over the weekend we also mix it up with a swim-run, or a cycle-run and sometimes even a mini triathlon.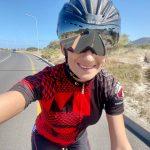 NICOL MULLER
Triathlon coach at Embark Training
Owner & Head trainer at SWAT - Fitness Studio
Level 1 Certified Ironman Triathlon Coach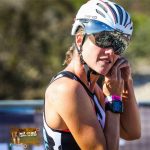 KELLY VAN DER TOORN
Triathlon trainer.
Advisor
Level 1 Certified Ironman Triathlon Coach
MARK LEMMON
Trainer: Triathlons; Swimming; Running; Cycling; Trail Running
Level 1 Certified Ironman Triathlon Coach
Advisor
Lemmon's Cycle Tech